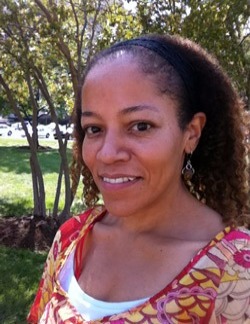 Department
Modern Languages and Literatures
School
School of Arts and Sciences
Languages
Spanish
Biography
A native of the Dominican Republic, Dr. Puente is a part-time lecturer of Spanish at Catholic University. She earned her B.A. from Middlebury College and her Ph.D. and M.A. degrees from Catholic in Romance Languages and Literatures. Her doctoral dissertation, Negotiating an Identity: Dirty Realism in Latin America, shows her interest in representations of Latin America and how it has shaped and influenced Latin American identity.
Dr. Puente currently serves as Language Placement Coordinator and as the Spanish 104 course chair. She teaches the Spanish for Heritage Speakers courses at Catholic. She co-developed the Spanish for Heritage Speakers Placement Test, as well as the curriculum for the Heritage track. She has also developed a curriculum for Spanish for summer camp, where she enjoys sharing
the beauty and complexities of Hispanic cultures and language with school-aged children.
An important aspect of her life is family and her community. She serves as Den Leader and treasurer for her sons' local Cub Scouts Pack and is active in several ministries at her church.
She was the 2018 recipient of the Catholic University Part-time Faculty Award for Teaching Excellence in Arts and Sciences.