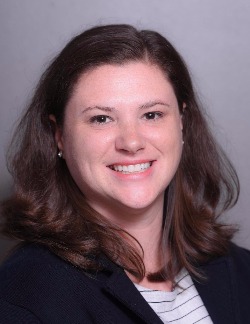 Department
Modern Languages and Literatures
School
School of Arts and Sciences
Languages
German
Biography
Dr. Amanda Sheffer is a Clinical Associate Professor of German and the German Advisor in the Department of Modern Languages at Catholic University. She holds a Ph.D. from the University of Illinois at Urbana-Champaign with a dissertation entitled Deranged Doctors and Panicked Patients: The Doctor-Patient Relationship in Fin de Siècle Literature. Dr. Sheffer focuses on pedagogy through the teaching of technology and German for Professional Purposes in the basic language classroom. Her current research looks at the intersection of medicine and science in modern Austrian literature as well as how using a multidisciplinary approach to 21st-century challenges enhances the intermediate and advanced learning environment.

Dr. Sheffer is the 2017 recipient of the national American Association of Teachers of German (AATG) FL-A-CH award for contributions in research and teaching of Austria, Switzerland, Liechtenstein and South Tyrol. She chairs the national AATG FL-A-CH committee. She also sits on the national AATG committee for German for Professional Purposes and has a webinar available on the teaching of German for Professional Purposes in the basic language classroom on the AATG's website.

In addition, she organizes the "Goethe Book Club" at the Goethe Institut-Washington to read modern German-language works in German and translation and serves as a board member of the Friends of Goethe Institut-Washington, D.C. She has organized multiple German immersion days held at Catholic University for students in the area. She has also served on the Basic Language Committee, the Alumni Committee, the Technology Committee, the Curriculum Committee, and helps maintain the department's social media.
Selected Publications