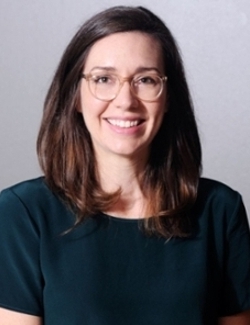 Department
Modern Languages and Literatures
School
School of Arts and Sciences
Languages
French
Biography
Chelsea Stieber came to Catholic University after completing her Ph.D. jointly in the Department of French and the Institute of French Studies at New York University. A specialist in Haitian literature and history, Dr. Stieber's research focuses on post-independence Haitian writing and civil war. She recently finished a yearlong fellowship at the John W. Kluge Center at the Library of Congress, where she completed her book manuscript entitled "Haiti's Paper War: Post-independence Writing, Civil War, and the Making of the Republic, 1804–1954." She also recently launched a digital humanities project that she created in conjunction with the National Digital Initiatives at the Library of Congress and the Société Haïtienne d'Histoire de Géographie et de Géologie (rshhgglab.com). 
At Catholic, Dr. Stieber teaches courses in a variety of topics in Francophone literatures and cultures, including Pirates of the Caribbean in Atlantic Literature, which explores questions of freedom, slavery, and justice in the early modern New World, and Caribbean Fascism. She is the academic advisor for French and Francophone Studies. She also serves on the Board of Directors of the nonprofit organization, Libraries Without Borders.


Selected Publications
Stieber, Chelsea. "'Camelots du roi ou rouges': The Polarization of Early Twentieth-Century Haitian Periodicals". Contemporary French Civilization (forthcoming 2019).
Stieber, Chelsea. "Beyond Mentions: New Approaches to Comparative Studies of Haiti". Early American Literature 53.3 (in press 2018).
Stieber, Chelsea. "The Myths of the Haitian Republic". Remembering Early-Modern Revolutions. Ed. Edward Vallance. London: Routledge, 2018, in press.
Stieber, Chelsea. "La Primera Guerra Mundial y el ascenso del Nacionalismo cultural en Haití." América latina y la Gran Guerra. Eds. María Inés Tato and Olivier Compagnon. (in press 2018, CEMCA, UNAM and Colegio de México).
Stieber, Chelsea. "The Haitian Literary Magazine in Francophone Postcolonial Literary and Cultural Production." Beyond Tradition: French Cultural Studies (1800-2014). Eds. Anne O'Neil-Henry, Kathryn Kleppinger and Masha Belenky. Newark: University of Delaware Press, 2017. 21–38.