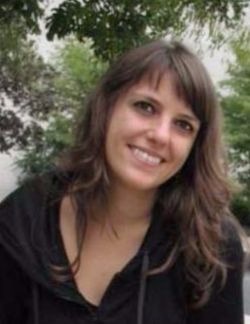 Teaching Assistant
Department
Modern Languages and Literatures
School
School of Arts and Science
Languages
Biography
A native from Spain, María José loves traveling, learning from other cultures and teaching in different countries other than her home town in Madrid. She is Spanish Teaching Fellow at the department of Modern Languages and a PhD student. María José is currently working on a dissertation entitled "Global Utopias and Individual Nightmares: Experiences of Migration, Inequality and Solidarity in Latin American Science Fiction". Her work examines a variety of cultural products like novels, films, TV shows and graphic novels and discusses how Science Fiction represents globalization, and how throughout the use of selected tropes authors and artists give visibility to certain issues globalization entails such us migration, social unbalance and ecological disasters.
She also holds a PhD from Spain, Universidad de Alcalá, where she specialized in Contemporary Peninsular Literature, and conducted research in short novels and periodicals from the Early Twentieth Century. Besides her research in Spanish and Latin American Literature and Culture, María José is always willing to improve her teaching techniques and skills and she holds a MA in teaching Spanish as a foreign language at Instituto Cervantes and Universidad Internacional Menéndez Pelayo.
Her desire for exploring other countries had led her to a personal journey in which she could enjoy teaching in diverse environments like Instituto Cervantes in Naples (Italy), Nanking University (China), Irkustk State University (Russia) or Uzbek State University (Uzbekistan).


Selected Publications

"Los dominios de la seducción: dos aproximaciones teatrales de María Luisa Medina a Sor Juana Inés de la Cruz." Hispania, vol. 3, no. 100, 2017, pp. 398-409.