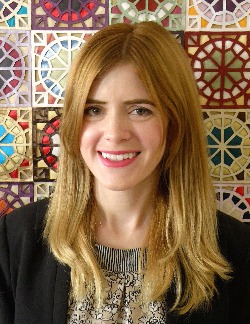 Department
Modern Languages and Literatures
School
School of Arts and Sciences
Languages
Arabic
Biography
Professor Elizabeth Guthrie is the Modern Language Department's only Arabic Clinical Instructor. She coordinates the Catholic University's growing Arabic program and mentors the year's Fulbright Teaching Assistant (from countries that have included Lebanon, Tunisia, and Egypt). Professor Guthrie also directs the Moroccan Summer Institute in Rabat, where students earn six credits in a six weeks. Frequent field trips, service opportunities, and travel excursions are integral to this experiential learning program.
Professor Guthrie holds a M.A. in Arab Studies from Georgetown University, where she concentrated on Teaching Arabic as a Foreign Language. She is currently pursuing a doctoral degree in the Department of Semitic and Egyptian Languages with a focus on interplay between Arabic and Syriac in the pre-Islamic and early Islamic periods.

In another life, she worked in several non-governmental organizations in Amman, Jordan, and Washington, D.C.  She also managed the Critical Language Scholarship's Jordan site.  Prior to that, she was twice awarded the same scholarship (Tunisia 2007, Jordan 2009) and later a 9-month CASA fellowship (Jordan 2014/15).

At Catholic University Professor Guthrie advises the student-run Arabic Club. She has served on the Basic Language Committee, Alumni Committee, and Course Development Committee. Outside of professional interests, she enjoys reading, photography, traveling, running, gardening, and spending time with her family and pets.