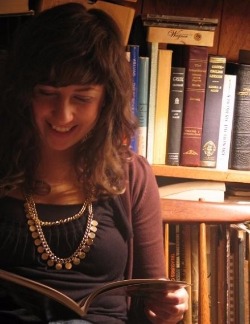 Department
Modern Languages and Literatures
School
School of Arts and Sciences
Languages
Spanish
Biography
Dr. Elena Gutierrez is a Clinical Assistant Professor of Spanish in the Department of Modern Languages at Catholic University. A native of Palencia (Spain), she knew from an early age that she wanted to work with languages. She was going to study Translation but instead settled for "English Philology", as English Studies are called in Spain. She earned her B.A. in English Studies from the Universidad de Valladolid (Spain) where she took part in a year abroad program at the University of Edinburgh in Scotland. In the US since 2004, Dr. Gutierrez has been able to combine her interest in the English language with her passion for her mother tongue, Spanish. She received her M.A. in Spanish with a TESOL (Teaching English to Speakers of Other Languages) minor from the West Virginia University where she also taught various levels of Spanish. She holds a Ph.D. from Catholic University with a dissertation on Early Modern Women's literature titled "The Poetry of María de Zayas: Poetic, Feminine, and Musical Contexts". 
At the Department of Modern Languages and Literatures, Dr. Gutierrez is currently the Spanish Cultural Activities Coordinator and part of the Spanish Internship committee. She serves on the Language for Specific Purposes and Alumni committees. As a student, Dr. Gutierrez was the GSA representative and the Graduate Student Representative in the Graduate Committee. 

Also presented "Consumo y caracterización en los personajes secundarios de Fortunata y Jacinta"at the 5th Interdisciplinary and Multicultural Conference on Food Representation in Literature, Film and the other Arts (2008) at the University of Texas at San Antonio.