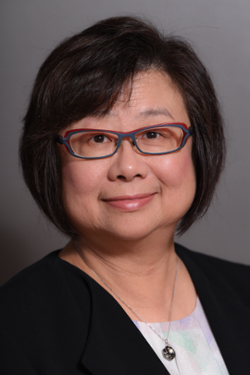 Department
Modern Languages and Literatures
School
School of Arts and Sciences
Languages
Chinese
Biography
Professor Shufen Hwang is a Clinical Instructor of Chinese in the Modern Languages Department.   She coordinates the Catholic University's Chinese language program and advises the Chinese Club on campus. 
Professor Hwang joined CUA in order to initiate and develop its Chinese language program in 2011, after teaching Chinese at Georgetown University and the U.S. State Department's Foreign Service Institute for 15 years.
Her research interests are pedagogical grammar, language testing, and Mandarin phonetics. She is a State Department certified language tester and has completed a M.S. in Linguistics and doctoral study at Georgetown University. She also worked at NIH as a guest researcher on the interaction of tone and intonation in Mandarin parental speech.
Selected Publications
Papoušek, Mechthild, and Shu-Fen C. Hwang. "Tone and Intonation in Mandarin Babytalk to Presyllabic Infants: Comparison with Registers of Adult Conversation and Foreign Language Instruction."
Applied Psycholinguistics
12.4 (1991): 481-504.