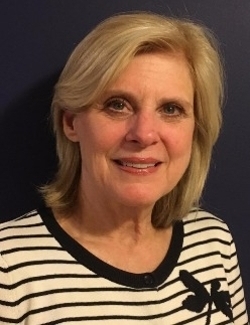 Department
Modern Languages and Literatures
School
School of Arts and Sciences
Languages
French & Spanish
Biography
Dr. Kassen comes to Catholic University from the University of Texas at Austin, with a PhD in Foreign Language Education. She is Associate Professor of French and Spanish and Coordinator of CU's basic language program (101-113). She has served as Chair of the Modern Languages and Literatures Department (2014-2017) and is currently Associate Chair.
Dr. Kassen works closely with the language teachers in the department to acquaint them with the current research and best practices in the field in order to provide CU students with innovative and effective language instruction. She teaches first year French, various levels of Spanish, and oversees student internships. She has developed an online course for graduate students who need to learn to read French for their research, and she has developed and implemented a hybrid program for first year French.
An active member of the language teaching profession, Dr. Kassen attends and presents at conferences, is president of the local chapter of the American Association of Teachers of French, and served on the Board and as Chair of the Northeast Conference on the Teaching of Foreign Languages.
Publications
Atelier, An Introductory French Program

K. Jansma, M.A. Kassen and L. Denié. Atelier, An Introductory French Program. Boston, MA: Cengage Learning, 2019.

Learn More

Preparing and Developing Technology-Proficient L2 Teachers

M.A. Kassen, R. Lavine, K. Murphy-Judy and M. Peters, eds. Preparing and Developing Technology-Proficient L2 Teachers. San Marcos, Tex: Computer Assisted Language Instruction Consortium (CALICO), Texas State University, 2007.

Learn More

Motifs: An Introduction to French

Jansma, Kimberly, and Margaret A. Kassen. Motifs: An Introduction to French. Boston, MA: Cengage Learning, 2016.

Learn More