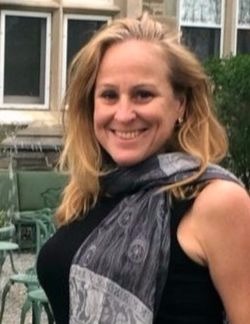 Department
Modern Languages and Literatures
School
School of Arts and Sciences
Languages
Spanish
Biography
Jennifer Maxwell directs the Spanish for Health Care Certificate program in the Department of Modern Languages and Literatures at the Catholic University of America. She is a Clinical Instructor and teaches medical Spanish and cultural competence in healthcare courses to undergraduate, graduate nursing and health care professionals. She holds a Master of Arts in Spanish from Middlebury College and a Bachelor of Arts in Economics from the State University of New York at Oswego.
In addition, she directs the Spanish for Health Professionals Certificate program through Metropolitan School of Professional Studies at Catholic University. This continuing education online program provides linguistically and culturally sensitive training in medical Spanish to healthcare professionals across the nation. 
She is a certified online instructor and a medical translator and interpreter at hospital, clinics and nonprofit organizations in Washington, DC and in Latin America. Each spring and summer she leads international clinical practicum trips for nursing students and healthcare professionals to volunteer their medical and Spanish language skills in Nicaragua, Puerto Rico and Guatemala. She is a Ambassador to the Roberto Clemente Health Clinic in Nicaragua and an active grant writer and cyclist.