Johanna Cajina graduated from CUA in 2015 with her Bachelor's in Hispanic Studies and in Politics. While a student in the Modern Languages Department, Johanna not only developed her linguistic knowledge of Spanish, but she also gained an understanding and appreciation for the rich cultural heritage of Latin America. Upon graduation, she decided to apply her language and cultural skills abroad, and spent a year volunteering in Costa Rica where she mentored young girls at an orphanage. Fast-forward to the present day, and Johanna is now the Associate Director of the very organization with which she originally volunteered.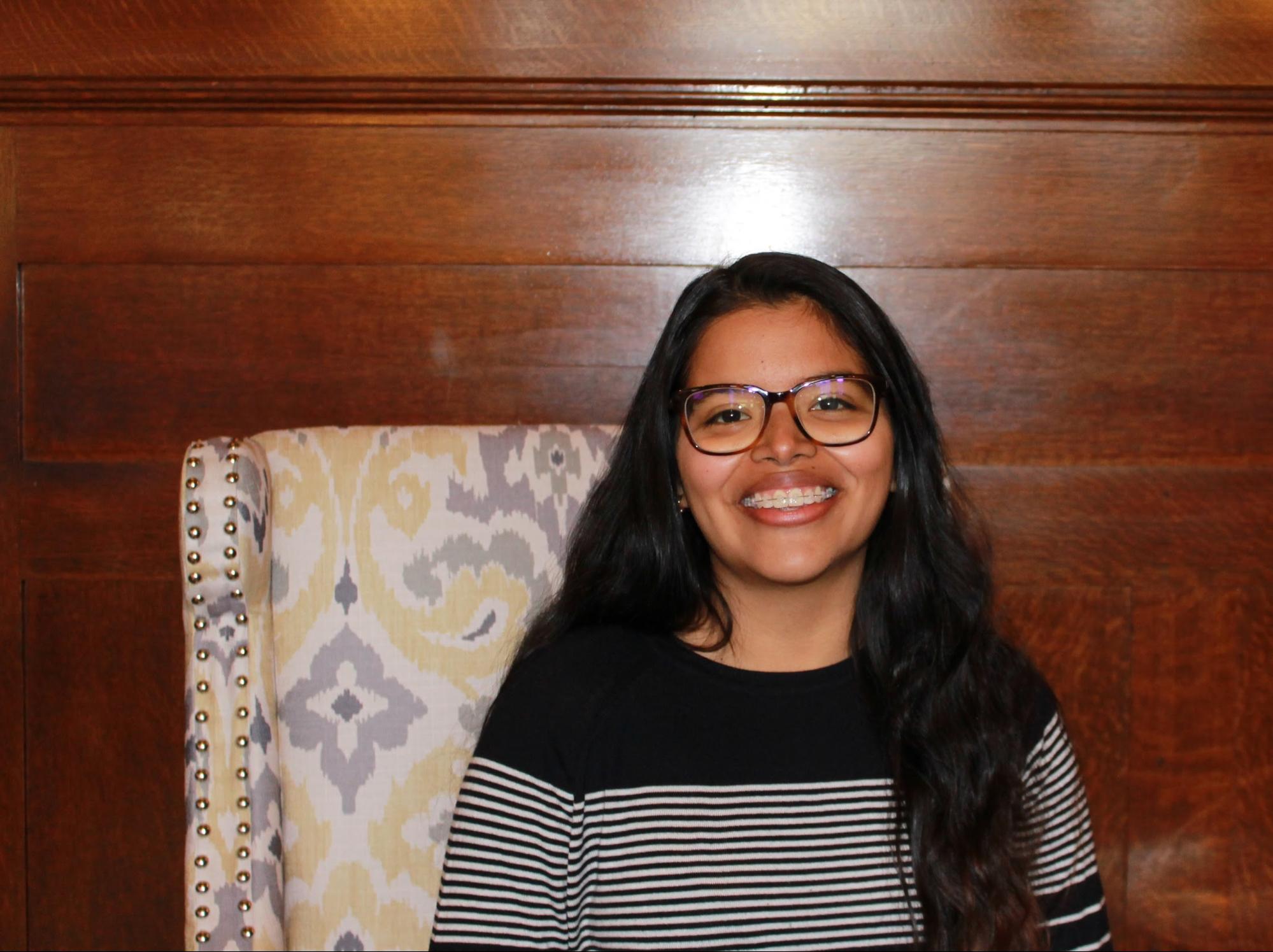 "As the car slowly maneuvered its way through McMahon's front entrance roundabout, my parents and I looked out the windows in awe at the Romanesque structure that would become synonymous with my experience as an undergraduate Hispanic Studies major. It was within the walls of McMahon Hall that I first embarked on a journey of understanding the rich cultural heritage of Latin America and the Latin American diaspora, of developing the language skills necessary for bilingual and bicultural competence, and of enhancing my career opportunities in a multicultural society.  
This ever-growing worldview played a pivotal role in my decision to set out on a year-long experience of serving and living in community in Alajuela, Costa Rica after graduation. While most of my time was dedicated to mentoring and tutoring young girls at an orphanage, the lessons of my Hispanic Studies classes were all around me. They were evident, for example, when I was asked to write a grant proposal in Spanish and English for a new bathroom facility at the orphanage, when the girls shared and celebrated their Costa Rican, Nicaraguan and Venezuelan heritage, and when we headed to the vibrant local food market on the weekends to negotiate prices in Spanish.  
Today, I serve as the Associate Director of FrancisCorps, the same organization that I joined as a volunteer after graduation. Being able to navigate cross-cultural realities has been essential to my role of helping our volunteers abroad immerse themselves in a culture different from their own. While my Hispanic Studies major has given me a global outlook, I also take this knowledge on a domestic level by serving on committees that focus on increasing diversity and racial equality as well as reducing the economic barriers to long-term service. 
My time as a Hispanic Studies major is a part of a larger picture of who I am, but it is a part that remains with me, continuing to shape who I am as my journey continues. And whether you are a prospective or current Hispanic Studies major, try to enjoy every minute of it! I also encourage you to practice your Spanish outside the classroom, to take advantage of internship opportunities in Washington, D.C., and to study abroad in a Spanish-speaking country. Most importantly, seek the help and guidance of your Hispanic Studies professors. They were and continue to be the best mentors of my academic and professional life."